The board of directors of the Savannah Bicycle Campaign has selected John R. Bennett — who also writes Connect's bi-weekly "The News Cycle" column — to serve as its full-time executive director.
Bennett is a cofounder of the organization and previously served as vice chairman.
"From the earliest days of our organization, John has been a driving force behind many of the initiatives SBC has begun," noted Drew Wade, Savannah Bicycle Campaign board chairman, "His volunteer efforts have already been critical to our success, probably most importantly his Connect Savannah column about bicycling. We know that with his dedication to our mission, John's compelling leadership will continue to propel Savannah Bicycle Campaign forward."
"I'm excited to begin my new role with the Savannah Bicycle Campaign and grateful for the opportunity," Bennett said. "I'm eager to continue the good work of Frank McIntosh, the previous executive director, and our dedicated volunteers.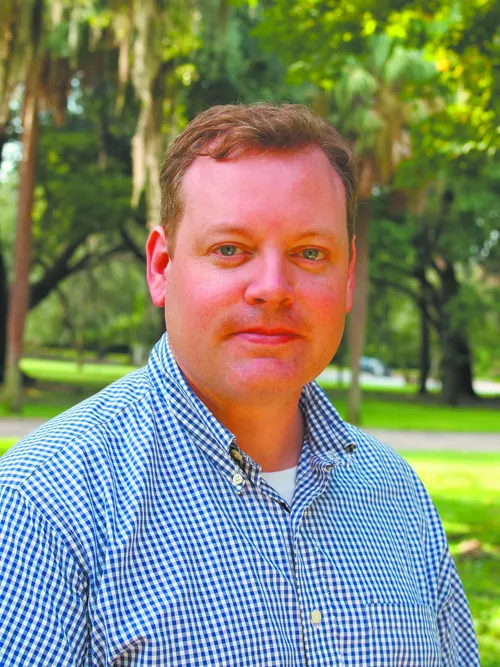 Bennett will be responsible for coordinating the Savannah Bicycle Campaign's events, including the annual Earth Day Wheelie ride and the Midnight Garden Ride. He will also oversee the establishment and operation of the organization's Bicycle Reclamation and Education Center.
The facility, which will open later this year, will rehabilitate donated bicycles, which will be distributed to underserved
populations to be used as dependable transportation to work and other destinations. It will also provide a space in which to offer cycling education programs and other services.
"Bicycling and livable communities have been the focus of my academic research and my civic involvement," Bennett said. "I believe that bicycling can play a critical role in creating healthy, economically resilient and culturally vibrant communities. Savannah is poised to become a model for how bicycles make cities better."
Bennett will begin his new full-time role with the SBC on April 16.
Bennett currently manages web content and social media at Valdosta State University, where he also serves as a part-time instructor in the public administration department. He previously spent more than 15 years at the Savannah College of Art and Design and 11 years as director of student media. He holds a master of science degree in higher education from Florida State University and a master of arts degree in historic preservation from SCAD. In May 2012 he eared a doctorate in public administration from Valdosta State. He is a League of American Bicyclists cycling instructor.