Savannah Fire & Emergency Services firefighters conducted two rescue operations on the scene of a mid-morning accident on the Back River Bridge.
The accident occurred just before 10 a.m. on the two lane bridge between Hutchinson Island and South Carolina. The collision happened at about the midpoint of the bridge and involved two vehicles, a Nissan SUV and a Lexus sedan.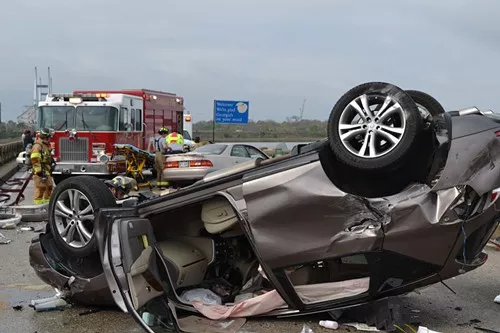 Savannah firefighters used the Jaws of Life and other rescue tools to extricate the male driver from the Nissan SUV, which overturned as a result of the impact, and the female driver of the Lexus sedan. Both victims were cared for by emergency medical personnel on scene and then airlifted to Memorial University Medical Center.
EMS personnel also attended additional victims from several secondary accidents that occurred following the primary collision.