Two people are in custody following a large seizure of marijuana by the Chatham-Savannah Counter Narcotics Team (CNT).
"Earlier this week, CNT, along with officers from the Garden City Police Department, began a joint investigation into the possession of a large amount of marijuana in a residence located within the city limits of Garden City," says a CNT spokesman. "Through the use of various investigative techniques, CNT obtained a search warrant for the residence, which is located on Shady Lane Drive in the Garden City Mobile Home Park."
Shortly after 1 p.m., CNT agents and Garden City police officers executed the search warrant at the residence. Agents seized about 90 pounds of marijuana, most of which was packaged in large, separate bundles.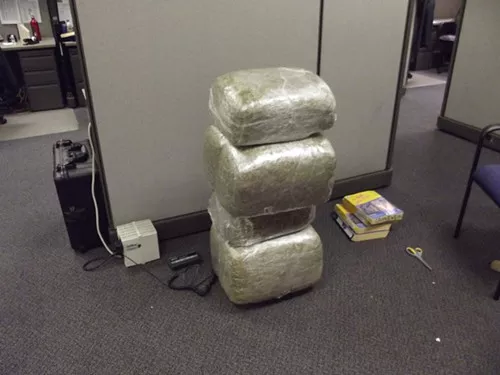 As a result of the seizure, CNT arrested 27-year-old Martin Hernandez Aparicio and 26-year-old Marilu Trujillo, both of Garden City. Aparicio and Marilu have been charged with Trafficking Marijuana and are currently being held in the Chatham County Detention Center.
The seized marijuana has any estimated street value of up to $115,000.00